Plan:
Mocha-Windows
Visit MochaHost
Coupon code is
MOCHA
, Ranking
205
points
MochaHost shared hosting was offering by MochaHost hosting solutions provider, Mocha-Windows is a name of shared web hosting plan offered by MochaHost, MochaHost Mocha-Windows Windows shared web hosting plan is used Plesk control panel for customer interface and administration, this Mocha-Windows is cost you $6.8 USD per month if you go 36 Months payment deal. MochaHost provided unlimited space, unlimited monthly traffic and unlimited domains hosting. 1webhostreview.com is also provides MochaHost Uptime Monitoring information, we're start monitor MochaHost since Tue, 04-Aug-09, so MochaHost is monitored for where MochaHost average uptime is 99.88%, weekly uptime is 0% and average response time is 0.1801 second.
MochaHost Mocha-Windows plan overall rating from 1 user is 1.00/10

| | | | |
| --- | --- | --- | --- |
| Price | | Web Space | |
| Traffic | | Control Panel | |
| Features | | Softwares | |
| Performance | | Reliability/Uptime | |
| Bonus/Additional offers | | Customer Support | |
General features

Unlimited Web Space, Unlimited Monthly Bandwidth, Price $6.8 (36 Months), Unlimited websites hosting, Unlimited Park domains .

Support Scripts

PHP 4 or 5, Custom php.ini, PHP savemode=off, PHP Flag manager, PhpMyAdmin, ASP, CGI, CGI libraries, Perl5, FrontPage V2000, SSI, C or C++, Ruby on Rails, JAVA .

Databases

Unlimited MySql, PhpMyAdmin .

Email

Unlimited POP3 email accounts, Unlimited SMTP, IMAP, email forwarder, Form-mail script, 2 types email Web-based, Catch all email accounts, Auto Responders, Unlimited mailing lists, email filter .

Tools/Utilities

Files Manager, User Panel(Plesk), Demo control panel, Website builder(SiteBuilder), Web space statistics, Bandwidth statistics, Custom error pages .

Uploading

Unlimited FTP accounts, anonymous FTP supported, Dreamweaver upload supported, Upload via web browser .

Supported file types

Flash, ShockWave, MIDI Steaming Audio Steaming Video, Real Audio, Real Video .

Pre-Scripts installer

Fantastico pre-scripts installer, Blog = movabletype-WordPress-b2evolution-Geeklog-BlogEngine.NET-serendipity, Wiki = tikiwiki-phpWiki-mediawiki-ScrewTurnWiki, Image Gallery = gallery-4images-Coppermine, Ecommerce = BV Commerce-CubeCart-osCommerce-avactis-phpCOIN-Zen Cart-magento, WebBoard = BlaB! Lite-phpBB-SMF, FAQ = phpMyFAQ, CMS, Hosting Tool, Moodle, Counter, Guest Book, Poll = AdvancedPoll-phpsurveyor .

Accessibility control

Password protection directory, IP Manager, URL without WWW enable, URL Mask, Hotlinking protection, Error Log, .Htaccess .

Additional offers

Free website templates, 2 domain(s) for life, International domain, 30days Money back guarantee .

Support

24/7 support team, Live support, On call support .

Free promotes

$25 Free Yahoo Credits-$75 Free Google Adwords .

Infrastructures

UPS, Own Data Center, FireWall, Backup power generator, OC48 network .

Uptime Review

Long run MochaHost Review Overall Uptime 99.88 %, Weekly uptime = 0 %
MochaHost Average response time = 0.1801 s, Since Tue, 04-Aug-09().
MochaHost Daily/Weekly Uptime, Response Time and Reliability Review.

1st/ Sun, 28-Nov-21

MochaHost, Daily Uptime = 0 % , MochaHost Response Time = 0 s..

2nd/ Mon, 29-Nov-21

MochaHost, Daily Uptime = 0 % , MochaHost Response Time = 0 s.

3rd/ Tue, 30-Nov-21

MochaHost, Daily Uptime = 0 % , MochaHost Response Time = 0 s.

4th/ Wed, 01-Dec-21

MochaHost, Daily Uptime = 0 % , MochaHost Response Time = 0 s.

5th/ Thu, 02-Dec-21

MochaHost, Daily Uptime = 0 % , MochaHost Response Time = 0 s.

6th/ Fri, 03-Dec-21

MochaHost, Daily Uptime = 0 % , MochaHost Response Time = 0 s.

7th/ Sat, 04-Dec-21

MochaHost, Daily Uptime = 0 % , MochaHost Response Time = 0 s.
MochaHost review: Mocha-Windows plan.
About MochaHost web hosting company,
MochaHost, founded in 2002 located in the Silicon Valley ( San Jose, California ), MochaHost was offering both Linux and Microsoft Windows shared web hosting plans.
In addition MochaHost was offering dedicated server plans, custom business solutions, professional hosting, web design, e-commerce, and Internet promotion services.
MochaHost Support Team : At this company,they are using friendly stuffs in order to building strong relationships with their clients and partners and help them reach to the success.
MochaHost DataCenter : Advanced datacenters(SAS 70 Type II certified) are in the USA with 2 different locations in Texas. These are equipped with: equipped with multiple backbone Internet lines, USP backup, diesel generators, tape libraries, 24/7 monitoring, security alarms, hand scanners, etc.
MochaHost Plesk : MochaHost was using Plesk automation for all shared windows hosting plans, Plesk or Parallels Plesk Panel is the one of most famous hosting automation control panel with user-friendly and with multiple login.
MochaHost Customer support : MochaHost is the one of best web hosting solutions provide a responsive LiveChat, the staffs behind are response very quickly and help solve issue in time efficient and professional service.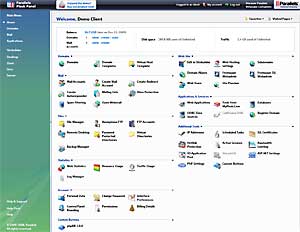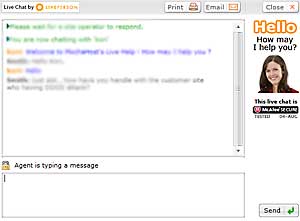 MochaHost LiveChat
MochaHost Unique visitors history graph

Contact MochaHost
2880 Zanker Rd #203
San Jose, California, 95134
Tel: 1.888.81.MOCHA (available via callback)
Fax: 1.408.351.0116
Compare MochaHost Mocha-Windows plan VS :
There is no customer's review for MochaHost, Mocha-Windows plan yet.